MTE Millwork stands behind the quality of our cabinetry and woodworking. Learn more about the types of questions you should be asking your cabinet maker, and how we stack up.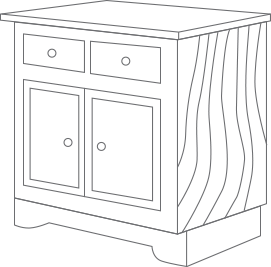 Questions to ask your Cabinet Maker
The Menominee Forest supplies a stunning variety of native hard and soft woods. Nothing matches the natural beauty of wood grain from our sustained and managed forest.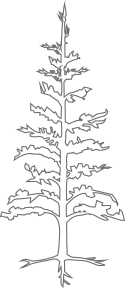 Our Forest
We pride ourselves on using the indigenous wisdom of the Menominee Tribe to inform the sustainability and environmental impact of our wood products. Learn more about MTE's environmental stewardship philosophy.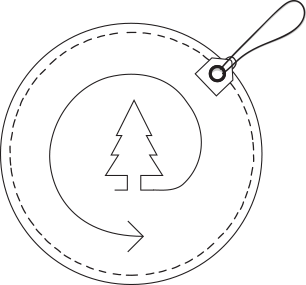 Environmental Impact & Benefits
We have a wonderful track record of providing high-quality hand crafted wood products for a variety of markets. Come and learn more about some of the satisfied clients we've served.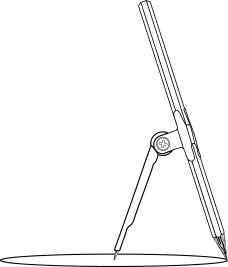 Customers Served
Menominee Tribal Enterprises Cabinets and Millwork
Quality Crafted Cabinets and Sustainable Forestry Practices
Since 1854, Menominee Tribal Enterprises (MTE) has demonstrated its expert ability to manage, harvest and process timber from the world- renowned Menominee Forest - an award winning sustainable forest located on the Menominee Nation Reservation in central Wisconsin.
The Menominee Forest supplies a stunning variety of native hard and soft woods. Nothing matches the natural beauty of wood grain. That's why in 2010 we started Menominee Tribal Enterprises Millwork Division, making beautiful natural wood products, including cabinets, mouldings and custom wood products. The handcrafted, solid wood construction and natural beauty of our products is an expression of the Native American spirit - closely connected to Mother Earth.
We maintain a high standard of craftsmanship. In addition, the fact that the MTE Millwork Division uses materials from our sustainable forest creates further demand for its products.
Please take a moment to learn more about our forest and the tradition of sustainable forestry that makes our products so special.
Hand Crafted Cabinetry from the Menominee Forest
We source and saw our lumber on location, maintaining the highest chain of custody standards possible to craft high quality hardwood cabinetry. Designers, homeowners, and architects alike have discovered the quality craftsmanship and natural beauty of cabinets built by the cabinetmakers at MTE. MTE's cabinet builders imbue generations of woodworking experience in each piece they create, and cabinet retailers who get supplied with our cabinets are pleased with customer satisfaction with MTE cabinetry products.
Contact us to learn more or to place an order for FSC certified cabinetry.