Cabinets, Mouldings and Custom Wood Products in a Wide Variety of Species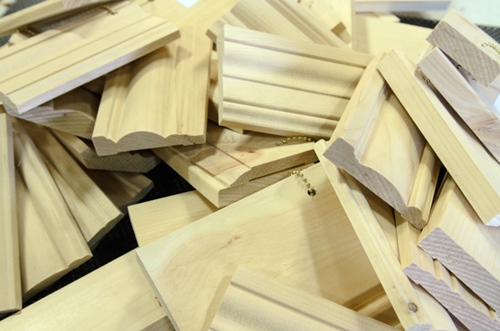 MTE Millwork offers handcrafted cabinets, durable wood mouldings and custom wood products made from responsibly-sourced trees in Wisconsin's Menominee Forest. Implementing time-tested harvesting techniques, our foresters mill each piece on site, keeping a supply chain that can be measured in yards. This allows LEED certifications in many instances.
MTE Millwork Wood Types available
The Menominee Forest is home to a wide variety of hard and soft wood species, and MTE selects the best samples for our mouldings, cabinets and custom wood products. Available woods include:
MTE offers a Better Brand of Wood Products
Remodeling companies supplied with MTE Millwork's wood products provide their clients with a higher level of quality in cabinetry and moulding. Our sustainable harvesting techniques make our wood products the responsible choice, and our partnering companies benefit from selling and installing locally sourced products – a great selling point for consumers.
From Rustic Looks to Contemporary Designs: MTE Millwork has the wood types to give you the look you want
Your wood choice means a lot to the style of kitchen, bathroom or living space you're after. Having great wood species options means better access to a wider variety of aesthetic styles. MTE fulfills the needs of architects, contractors and homeowners in getting the cabinetry, moulding and custom wood product to complete their design visions.
Contact MTE Millwork for the best in sustainably sourced kitchen and bathroom cabinetry & moulding.